UK government slams report claiming negligence over air quality control
The UK government has refused to accept a report by the Parliament's Environmental Audit Committee (EAC), which accuses the Department for Environment, Food and Rural Affairs (Defra) of failing to tackle the problem of air pollution. In response, Environment Secretary Carolin Spelman has spoken out in defense of her department after the EAC noted how Defra's actions, or lack of, had put the UK firmly on course to miss EU targets by a "large margin". The EAC report claims that unless immediate action is taken to reduce the levels of nitrogen oxide in line with EU limits by 2015, then the government can expect huge fines from Brussels.
EPA to crack down on US power plant emissions
Carbon, Climate Change, Energy, North America
The Environmental Protection Agency (EPA) is this week expected to propose a legislation that would see all future power plants in the US the subject of strict new carbon emission standards.
Temperature rise exceeds original expectations
Climate Change
Latest global warming predictions defy previous estimates, with higher than expected levels of climate change on the cards. By 2050, temperatures 3 degrees Celsius higher than late Twentieth Century temperatures could be reached, globally.
World-leading energy firm to invest €150 million into UK's offshore wind sector
Energy, Wind, Europe
The UK's offshore wind industry has been given a huge vote of confidence this week, after Gamesa, Spain's largest wind turbine manufacturer, announced plans of turning Scotland's Port of Keith into a hub for offshore wind energy.
Improving climate change models and carbon measurement
Carbon, Climate Change, Europe
Significant advancements are on the horizon for the fight against climate change. A new UK facility will be opened to increase the accuracy of carbon emission tracking and to encourage the development of greener technologies
Ampera exceeds sales expectations
Energy, Sustainable Development, Transportation
Sales of the Vauxhall Ampera have exceeded 7,000 units, and are well on their way to 10,000 and close to beating the American version, the Chevrolet Volt, in terms of sales.
New research reveals biochar's secrets
Carbon, Forestry and wood products
New research by Rice University has found charcoal needs to be heated to at least 450 Celsius to ensure water and nutrients get to their plants.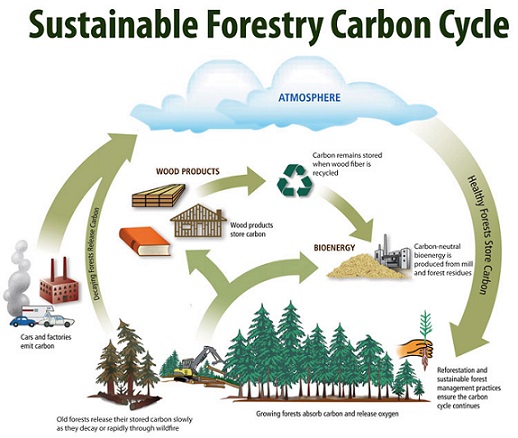 UK plans to scrap controversial corporate energy efficiency scheme
Carbon, Energy, Finance/insurance, Europe
George Osborne, the UK finance minister, has this week revealed that the government is planning to scrap a scheme to cut corporate energy use introduced during Labour's time in office and replace it with an alternative energy tax.
EBRD to pioneer investment in Mongolia's other natural resource – wind
Energy, Wind, Sustainable Development, Asia
The European Bank for Reconstruction and Development (EBRD) has announced that it is to lend its support to the first ever wind energy project in Mongolia.
Effect of climate change on world's oceans could cost $2 trillion a year, claims study
Carbon, Climate Change, Water
The effect of climate change on the world's oceans could cost $2 trillion a year by the end of the century if appropriate measures are not put in place to curb CO2 emissions, according to a new report by the Stockholm Environment Institute (SEI)
World Bank report analyses illegal logging
Biodiversity, Climate Change, Forestry and wood products
A new World Bank analysis has slammed illegal logging, citing it as a major cause of flooding in some regions and generates massive profits for organised crime.